CENTRE FOR CONTEMPORARY ARTS & CRAFTS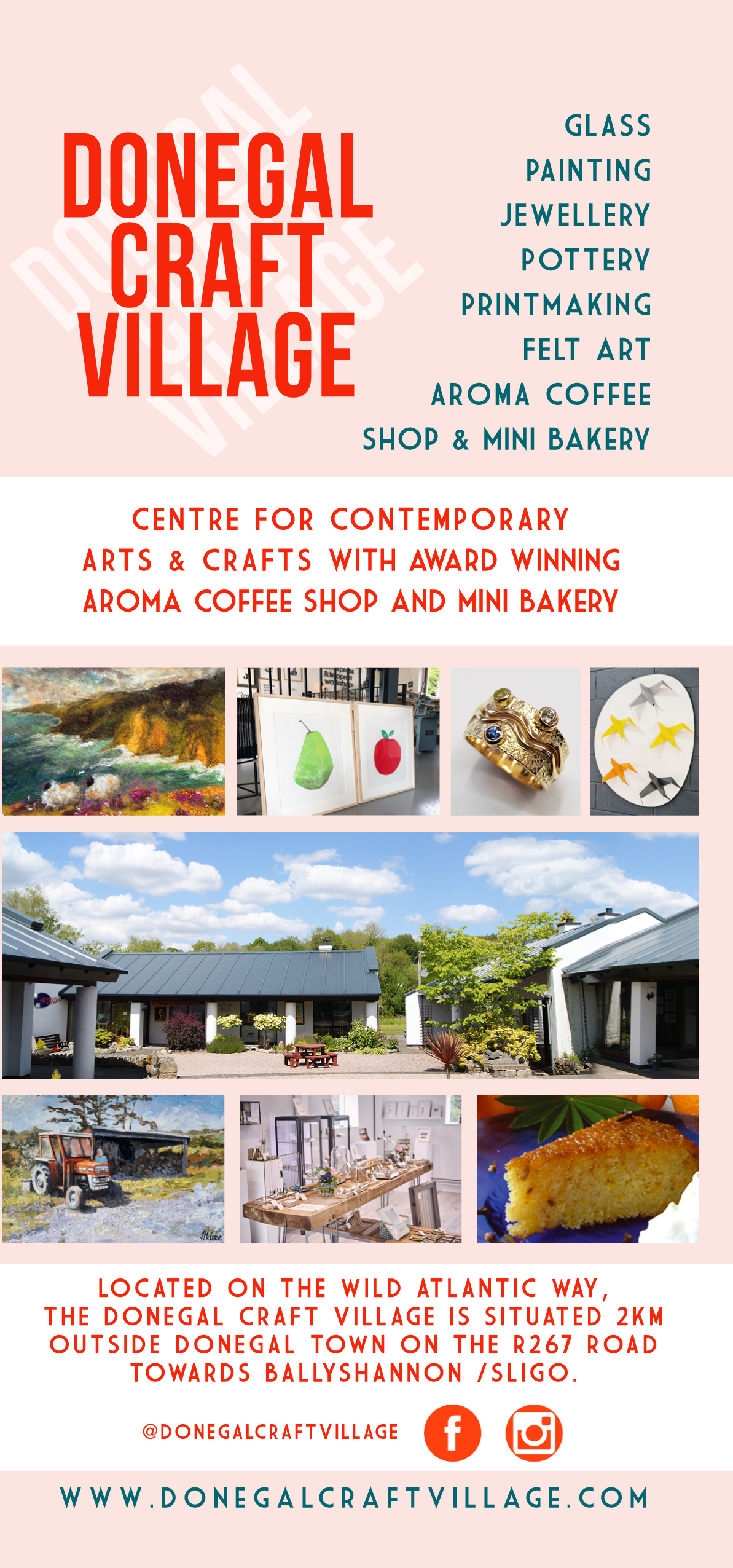 We are a creative collective of craft and art studios and shops all clustered around a beautiful courtyard. We are a small community of skilled independent handcrafters and we invite you into our workshops to view our glass, pottery, painting, jewellery, printmaking and handmade felt art. Situated 2km outside Donegal Town on the Wild Atlantic Way, the Craft Village is also home to the award winning Aroma coffee shop and mini bakery famous for its divine cakes, homemade brown bread and mouthwatering lunches.
We do hope that you drop by and say hello to us in our workshops and treat yourself to some of our many handmade gifts, from our hands to yours. We look forward to meeting you.
You can download our Donegal craft village craft village brochure 2023
We are Makers, everything we make is made by our hands in front of you.