Graduating from University of Ulster in 1991, Johnny has for many years developed his art of Landscape and Portraiture. While his landscapes depict the rugged beauty of Donegal, his portraiture reveals a convincing accuracy in capturing likeness. A variety of mediums are used such as watercolour, pencil, pastel and oil paint. Johnny's work can be seen at his gallery in The Craft Village along with numerous Exhibitions throughout the year. Private commissions are also accepted.
Some of Johnny's recent paintings
In Johnny's Studio in the Donegal Craft Village you can browse his latest works and see him at work.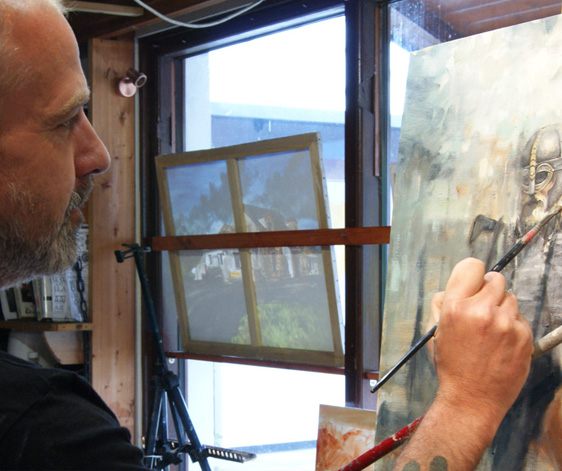 Johnny Mc Cabe,
Donegal Craft village
Lurganboy, Donegal.
F94 AKC9
Phone : 074 9725298
Mobile: 087 6478382
Email : johnnymccabeartist@gmail.com